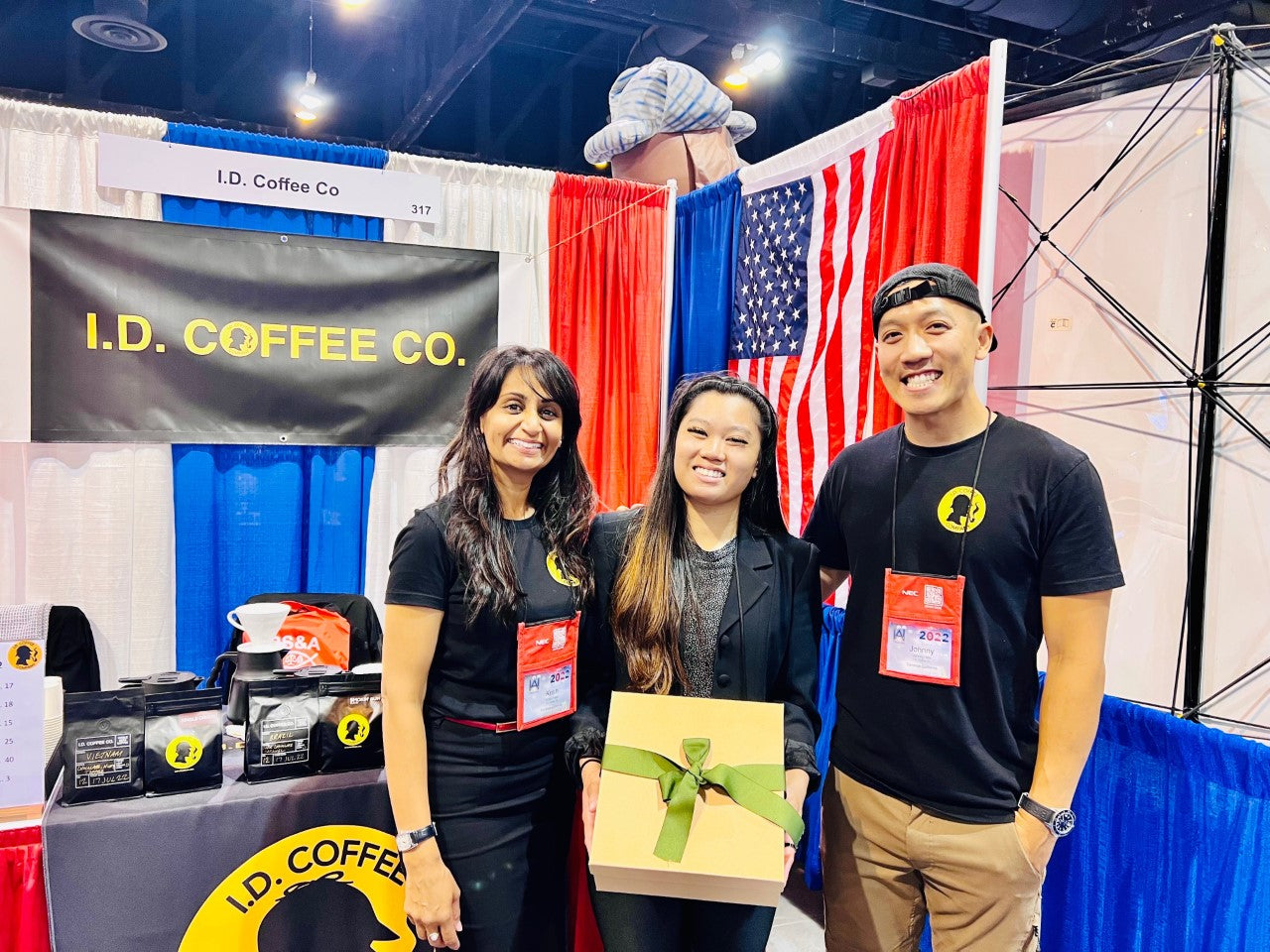 A common quote I use only when a core memory is made in my life is "One For The Books." According to Google, "one for the books" means an extraordinary event occurred in one's lifetime. And I must say, my experience with I.D. Coffee Co (IDCC) and the journey they provided for me in Nebraska perfectly fit the description.
Becoming a student sponsor of IDCC has been one of my greatest achievements in life. I never imagined hopping on a flight to Nebraska to attend a life-changing and educational event related to my career-field interest.  IDCC believed in my skills and allowed me to attend the 2022 IAI Annual International Forensic Educational Conference! This experience gave me everything one could ask for. Witnessing a diversity of individuals, all at different levels in their profession, who were eager to further their growth and knowledge reassured me. No matter how successful or knowledgeable one is, I realized that there is always something new to learn in forensics. This realization reassured and encouraged me to continue my path in forensics. As a recent graduate from California State University of Long Beach, I feared my lack of experience and knowledge in the field was undesirable. But as I sat in each workshop provided by the IAI, in a room full of resourceful and determined professionals, and consumed the same material, I quickly discovered that this field requires one to be a better version of their previous self. I learned that it is okay not to know everything because there are people who will provide guidance and unconditional support.
IDCC gave me the experience of a lifetime. During my stay in Nebraska and attending the IAI Conference, I developed numerous connections and kindled unexpected friendships.
I am eternally grateful to have met two of the funniest and most welcoming people I know, Johnny and Krishna. They took me under their wings, and words cannot express how grateful I am to have them in my life. Although my time with them was limited, they quickly became my two favorite people. They encouraged me to put myself out there and make the most of my experience, offered tips on how to network, and spoke nothing but good words about me. I can guarantee that they helped me be a better version of myself.
By attending the IAI conference, I obtained a wealth of knowledge and memories that would not have been possible without the support of the I.D. Coffee Co. I want to make them proud as I navigate through my forensic journey. Thank you so much for everything.
-Jamie Landicho
We are so happy we could help and wish you nothing but the best Jamie!
-IDCC